If you are a part of a church in South Carolina that needs an update in furniture, you've come to the right place. McPhail Church Services of North Carolina has been remodeling church furniture for years, bringing that new shine to outdated pews, prayer kneelers, and pulpits.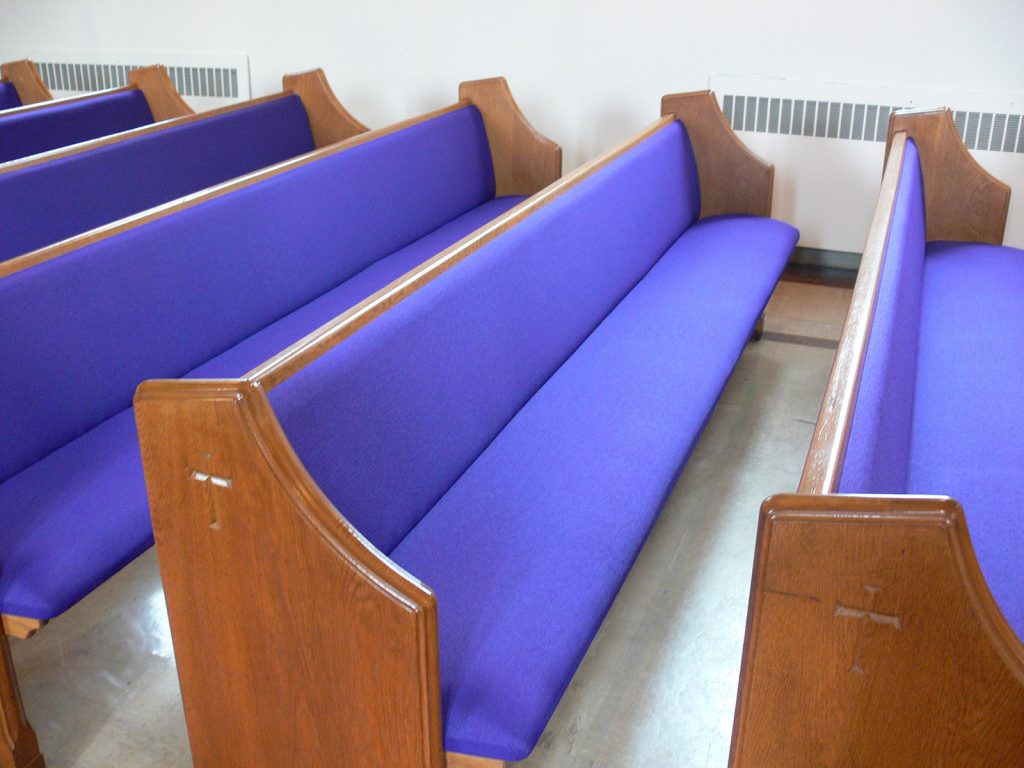 If you are located in SC and need a revamp like this, contact us today. We have served churches all over the US in bringing a fresh, updated look to their facility.
Refinishing Church Pews, Pulpits, and Kneelers
We refinish all kinds of wooden church furniture pieces. Church pews are the most popular of the furniture pieces that we work on. We sand off the old finish on church pews, re-stain them, then add new padding and upholstery.
We do the same with pulpits and prayer kneelers. If these pieces need a new look, we will sand them and refurbish them in the same way. All old padding will be replaced in things like kneelers and seating.
Church Furniture Before and After
If you are part of a South Carolina Congregation that needs a furniture remodeling done, you should go with a business that has a core competency in church furniture remodeling. Here at McPhail Church Services, we have a page dedicated to the beautiful work we have done for our customers.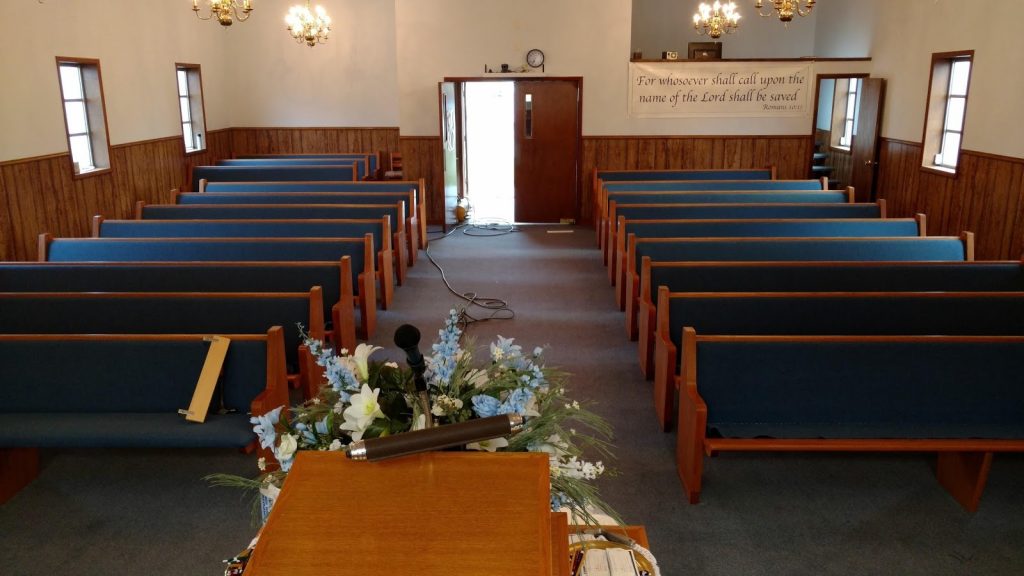 We take pride in the beautiful work that we provide fore each and every one of our customers. Every project is unique and our delicate craftsmanship will prove to be worth the short amount of time it takes to replace your church furniture.
How Does the Refinishing Process Work?
As soon as you contact us using the form below, we will reach out to you to get all the information we need to get started on your project as soon as possible. Once we understand what work you would like done to your church furniture, we will get you a quote and be on the way to pick up your church furniture.
Once we load all of your church furniture into our special trucks for transport, we will take the furniture back to our shop and start refinishing your furniture. As soon as we are done, we will load all your furniture back into our truck, deliver it to your church, and install the furniture for you.
Our process makes it easy for you! Just let us know what services you would like done and we will provide. Contact us today to learn more about our services or to get a quote.
Contact McPhail Church Services for Services in SC
If you are located in South Carolina and aren't sure who to go to for church furniture restoration, choose McPhail Church Services. We are located in North Carolina and we will come to you for our service.
Fill out the contact form below with your information so that we can speak to you about getting a quote!
Church Furniture Remodeling in South Carolina