Church Pew Restoration
Over 30+ Years
Experience in
Pew Restoration
From broken support legs and missing communion cup holders to cracked solid oak seats and backs, no issue is to big or small for McPhail Church Services.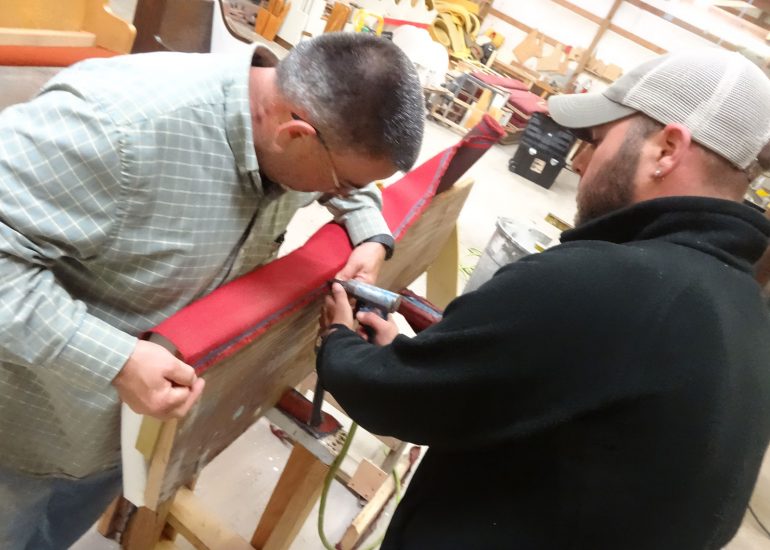 Church pew upholstery is our specialty. McPhail Church Services provides qualified craftsmen who have worked over the years to perfect our proprietary reupholstering process.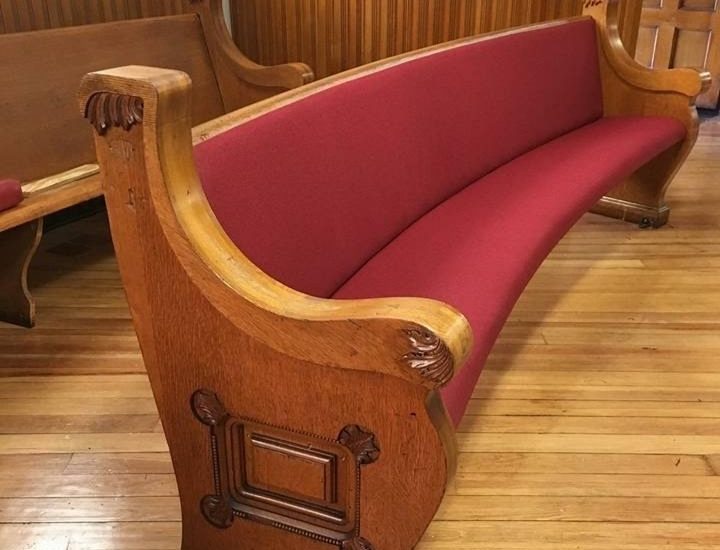 If your church is looking at used church furniture from another organization and is not sure how to move, line up, or fasten it to the floor, we can help.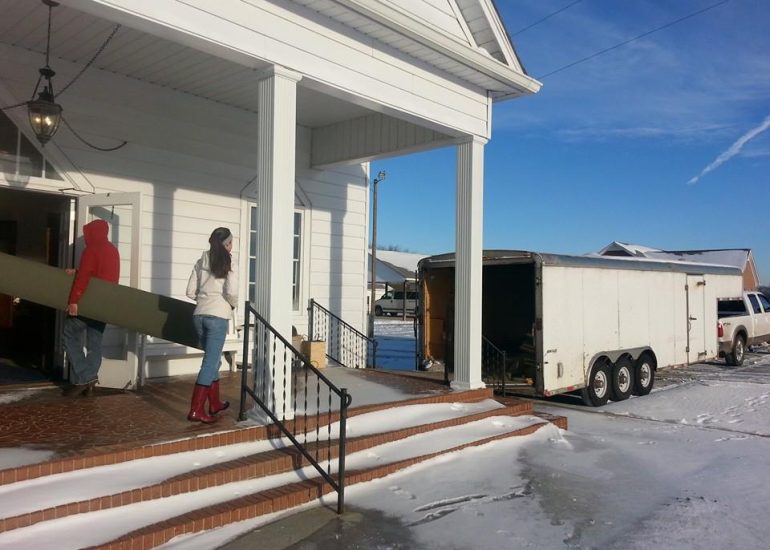 2000
+
Church Pew Restorations
What we do
Full Service Church Pew Upholstery and Refinishing
McPhail Church Services is renowned for our pew upholstery, re-finish, and restoration work. We are proud to have completed thousands of projects across the nation, primarily along the East Coast, but also in Texas, Canada and, the Turks and Caicos Islands. Historic and heirloom church pews are our specialties.

We've completed many historic churches and understand the care and aptitude required to take on such a task. Rest assured knowing that we will carefully restore your furnishings, prolonging their use for generations to come.
Our Expertise
We are Experts at Church Pew Restoration & Renewal.
Contact us today to get a free quote. We would be honored to work on your church pew project.
Professional Church Pew Upholstery
Our proprietary church pew restoration services are offered in conjunction with our
pew upholstery services
and include solid wood church furniture and church pew refinishing using our own in-house formula coating.
Wooden Church Pew Restoration
The process itself not only restores the sheen to the
finished wood on your church pews
but also cleans, seals, and protects your finish from future wear and tear without significant abrasion to the wood.
Church Pew Parts & Expert Repairs
Pew Installations & Deliveries
If your church is looking at used church furniture from another organization and is not sure how to move, line up, or fasten it to the floor, we can help. We offer
pew delivery & installation
!
Church Pew Restoration Photos
See How We Can Transform Your Sanctuary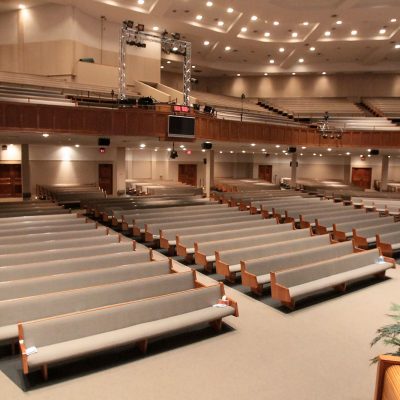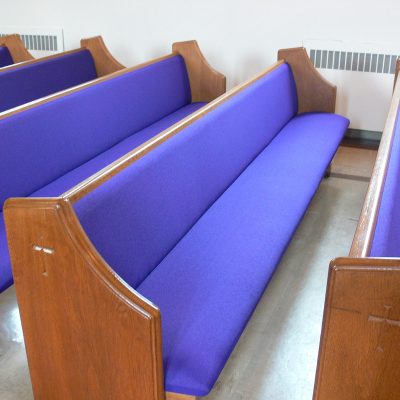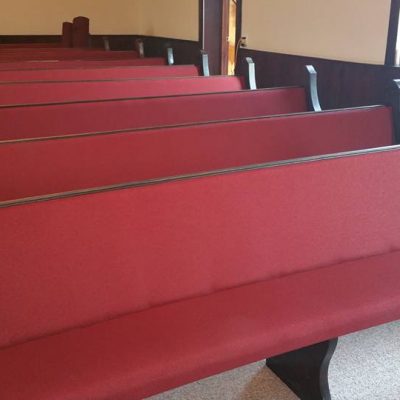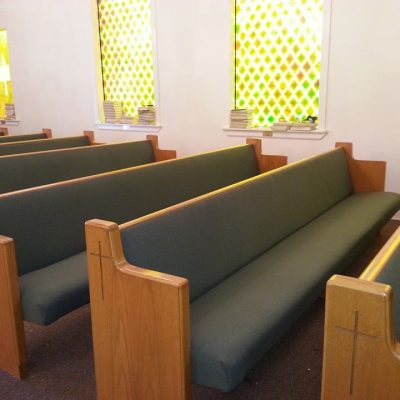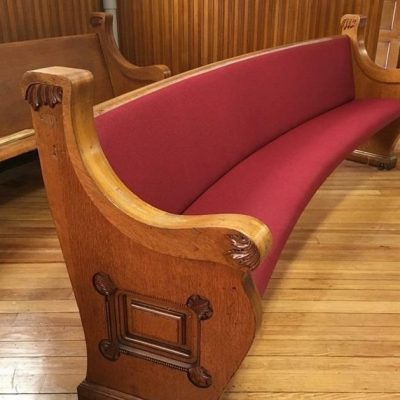 What Our Customers Are Saying
Trust Us With All Your Church Pew Restoration Needs
I cannot say enough as to how blessed we were to have a man of his honesty and integrity to be a part of the building of our new place of worship.
We appreciate your dedication to your job and concern to complete the installation in a neat and orderly manner.
Being on the National Register of Historic Places and being very much "intact" since it's building date of 1898, it was important to us to preserve the integrity of the pews and their continued presence here. Mr. McPhail did an excellent job in the restoration of the pews.
Our sanctuary has never looked better and our pews look like they came off a showroom. Thank you for giving us a quality, yet affordable restoration.
We had our "sneak preview" after church today, and people were most complimentary about all aspects of the work, especially the pew coverings. Thank you for your participation in this exciting phase of our church life!
Thanks so much for the excellent work your men did… a great job and they also left it clean!.
Latest from Our Blog
Advice on Church Furniture Maintenance and Service Contracts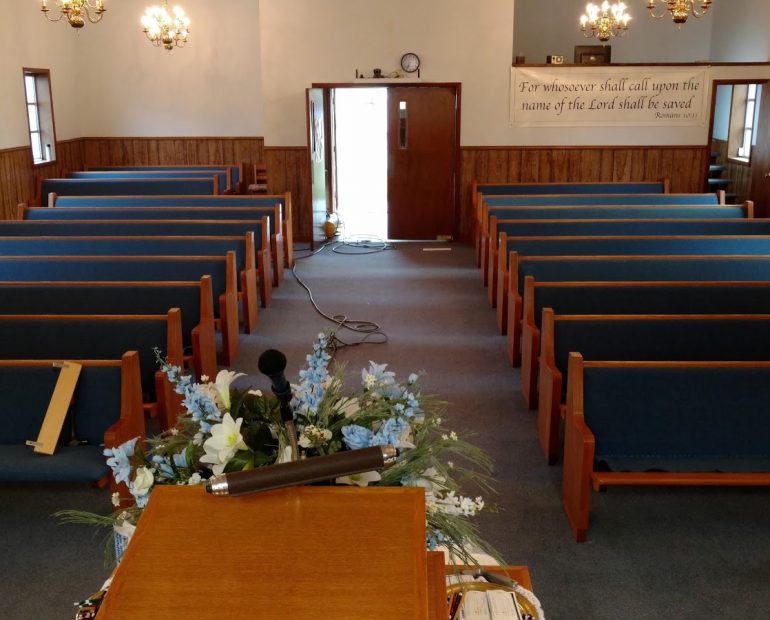 McPhail Church Services can furnish your Church Plant! As your congregation pursues Christ's call to grow the church and build disciples, often that can mean planning for a church plant-…
Home