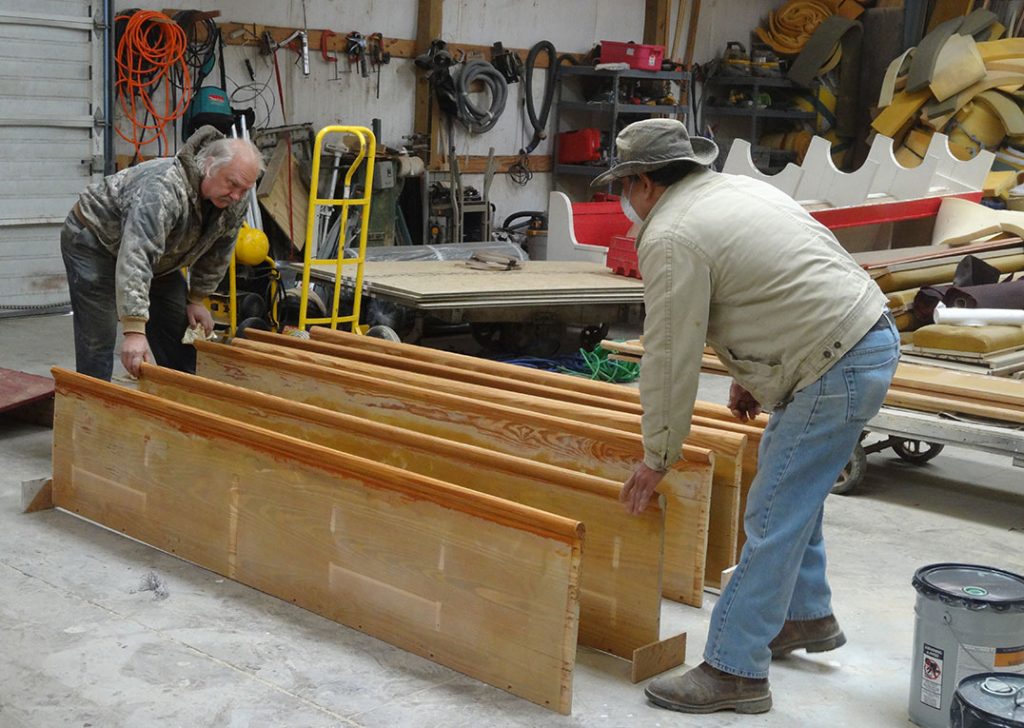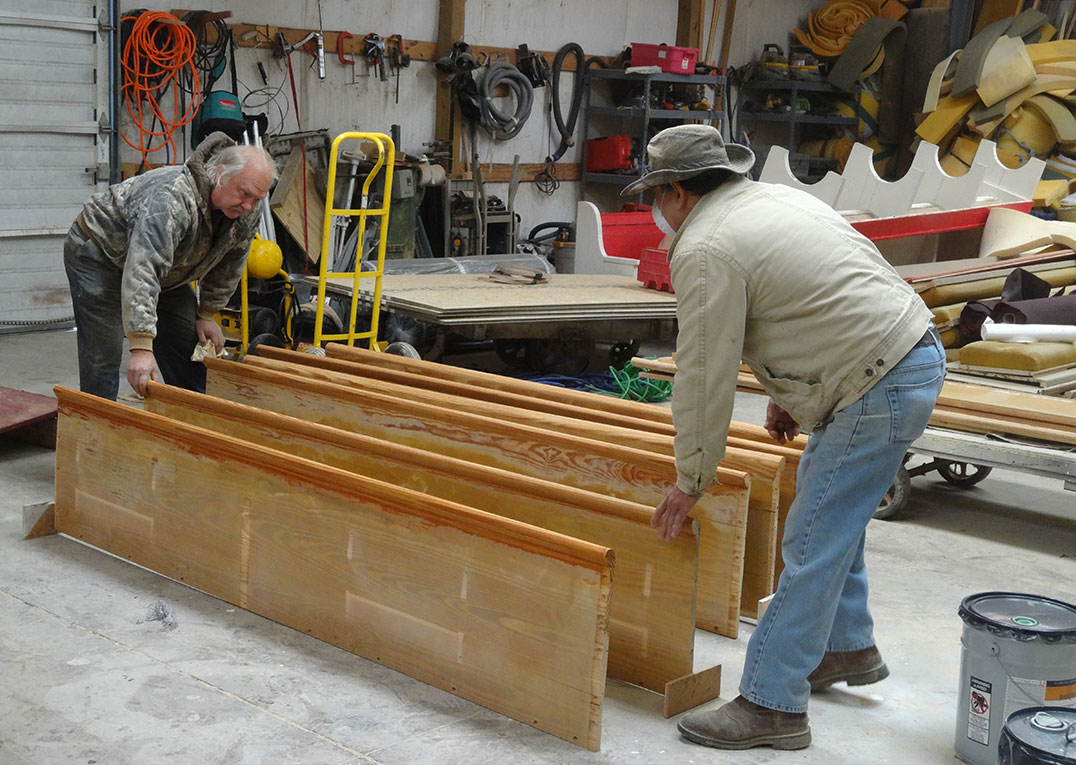 McPhail Church Services can furnish your Church Plant!
As your congregation pursues Christ's call to grow the church and build disciples, often that can mean planning for a church plant- a separate campus where the body of Christ can be rooted and flourish in and underserved area.  While planting a new church is an exciting time, the logistics can be daunting.
McPhail Church Services can help!  One of the services we offer is church furniture transporting, assembly, and installation.  For instance, if you purchase used furniture from another organization, and need it moved into your new church plant space, our team is happy to handle all the details:  from un-installing the pews at their existing location, to transporting them to your new location, and then installing them to your specifications. Our McPhail teams have installed literally thousands of church pews in sanctuaries, and trust us- this is NOT a project you want to tackle yourself, especially if you're moving antique or used wooden pews. Our specialists can handle the entire process, making it a seamless transition.
If you're interested in saving money by purchasing used furniture, but don't know where to start, McPhail Church Services also sells used church furniture, which is always an attractive, affordable option for church plants.  First, we make sure any used church furniture we sell has been restored to tip-top shape. For more than 30 years, we've been the go-to provider for these kinds of services, offering reupholstery, padding replacement, solid wood refinishing, veneer repairs and more.  We can even customize some features of your refurbished church furniture, to make the best fit possible for your new church space. The right furniture can truly be transformative for your new space. You can see examples of our refinishing/refurbishing work on our `Before & After' page.
If you're moving into an existing church space, our repair service can help with sprucing up any existing worn or damaged church pews. We also carry a wide range of church pew parts and have vast experience working with used church furniture from every manufacturer in America.
Partner with McPhail Church Services for your new church!
We'd be happy to come sit down with your church plant team and help you work through your options, and the logistics of outfitting your new space, while respecting your budget and timeline.  Contact us today to set up a free consultation and price quote.  We look forward to working with your church plant team!