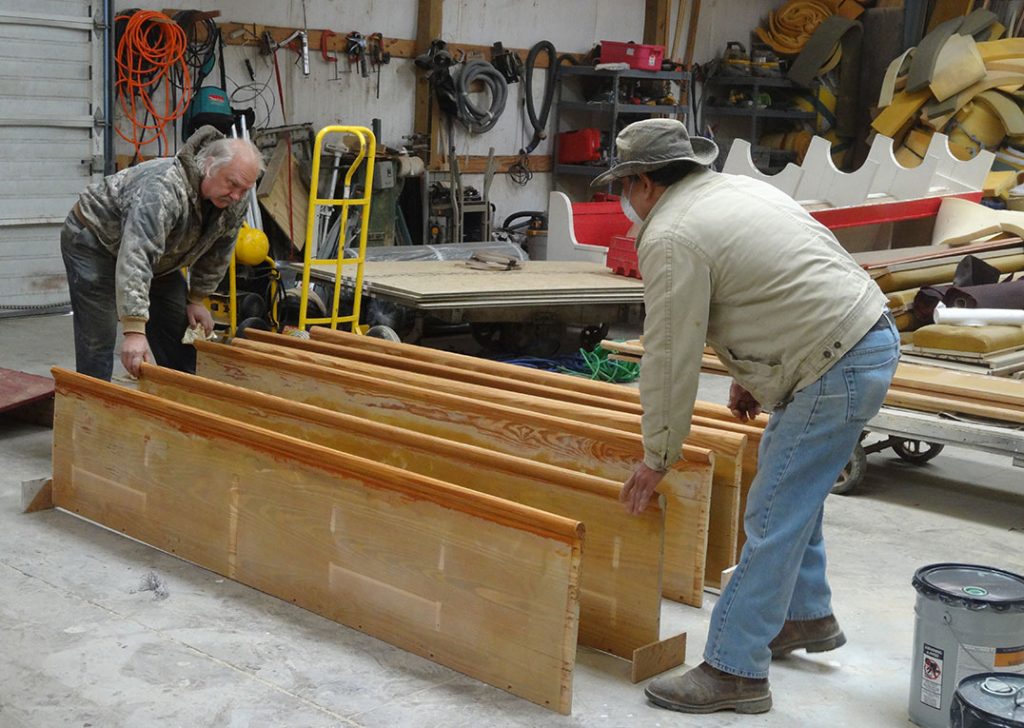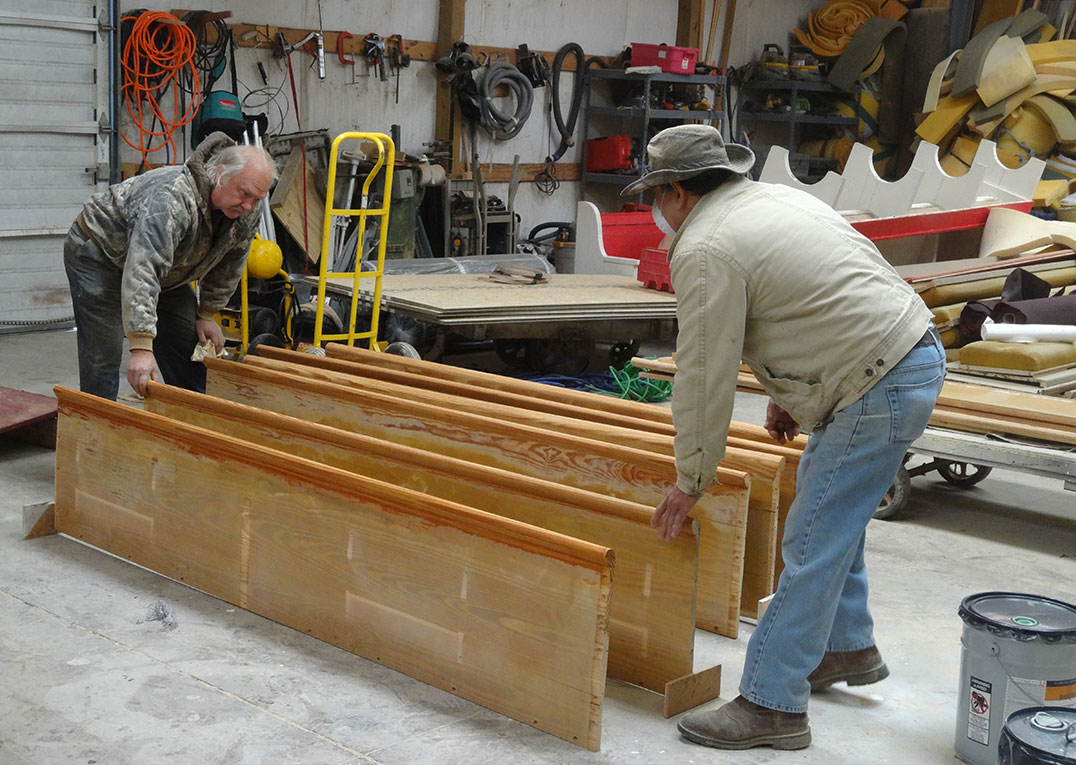 If you are located in West Virginia and are looking for a solution to restore your church furniture, McPhail Church Services is here to help. We are located in North Carolina, but we have served customers all along the east coast.
We can take the old and worn wooden furniture in your church and restore it to new. We refinish wood, reupholster fabric, and everything in between. We are your one-stop-shop for church furniture restoration on the east coast.
Our Refinishing Process
There are several steps that are required in the church furniture restoration process. We take care of all the heavy lifting for you in our transformation process.
Remove and Transport Church Pews
We will take your church pews back to our shop for the refurbishing process. First we will remove the anchored pews from your church sanctuary and load them into our vehicle for transportation.
Stripping finish and upholstery
After successfully transporting your church furniture back to our shop here in NC, we will get to work. The first part of the process is to strip the furniture down to the bare wood and start from there. We remove all the upholstery and strip the finish on the wood so that we can have a clean canvas to begin.
Refinishing Wood and Upholstery
After sanding down the wood finish and taking off any upholstery, we are ready to start making the furniture look brand new. We refinish the wood on the furniture to give the old wood a brand new shine. We then replace all upholstery that has been taken off and replace padding to ensure that seats are comfortable.
Finishing and Installation
After we have restored your wood furniture to new, we are ready to reinstall your church furniture. Just as we came to you to pick up the church furniture, we will also deliver the finished product to you. We will bring you your furniture and re-anchor the furniture to the floor if need be.
Contact McPhail Church Services
If you are looking for a professional to collect, repair, and reinstall your church furniture, McPhail Church Services is your solution. We will provide you with the highest quality of church furniture materials. We are here to give you the best possible experience when it comes to remodeling your church. If you would like to know more about our services, please fill out the contact information below.
Church Furniture Refinishing in West Virginia