If you lead a church in Kentucky or are part of a congregation that has some outdated furniture, perhaps it's time to update your pews, pulpits, and upholstery.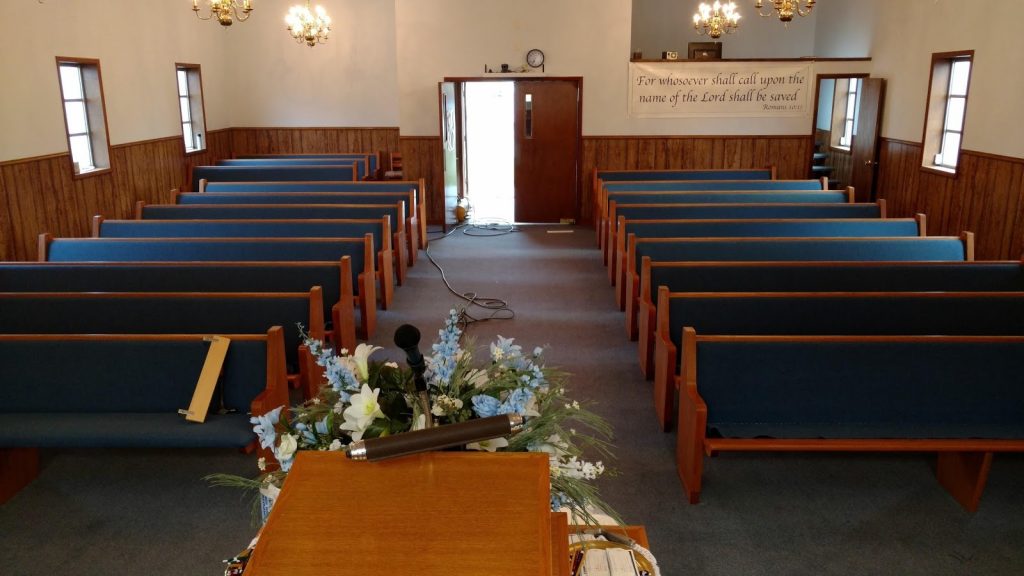 Notify your church leaders of McPhail Church Services and we will visit your church to refinish any old furniture that needs a new shine.
How Our Process Works
We have some very skilled craftsmen on our furniture refinishing team here at McPhail Church Services. With over 30 years of experience and thousands of projects completed, you won't find any church furniture restoration services better than ours!
We are located in NC and serve churches, courtrooms, and funeral homes all across the United States. We will have our team come to your church, pick up your old church pews, pulpits, and other furniture you would like restored, then return to our workshop. We then carefully sand and refinish wood, replace upholstery and all fabrics to your specification, and return the furniture to your facility.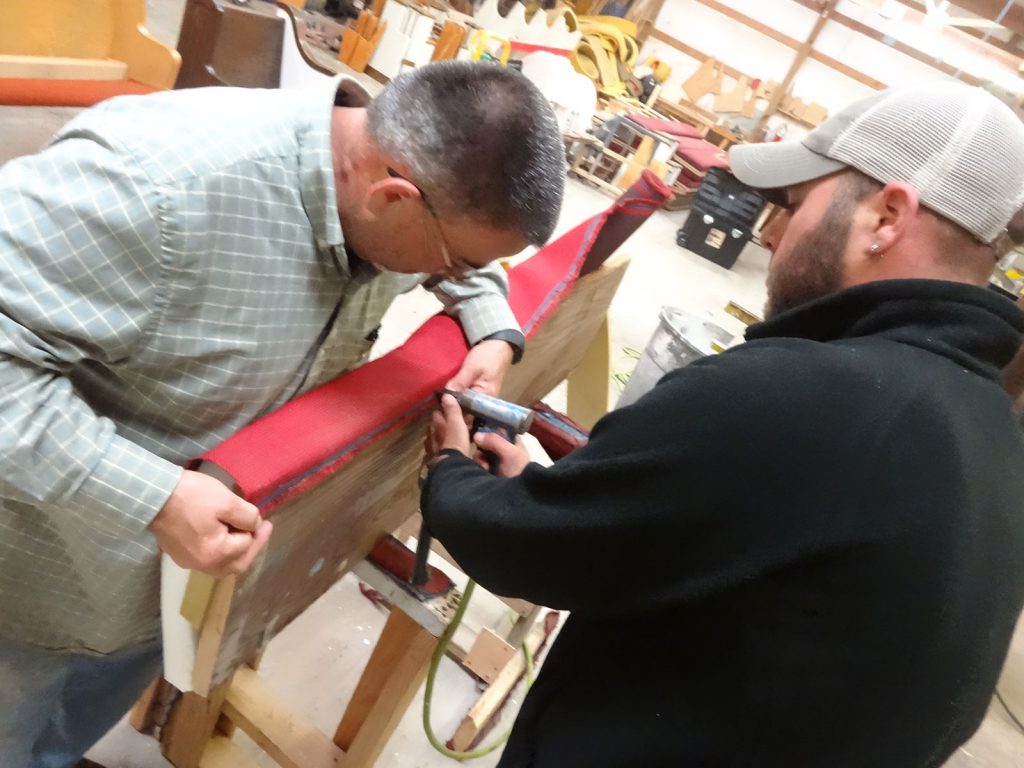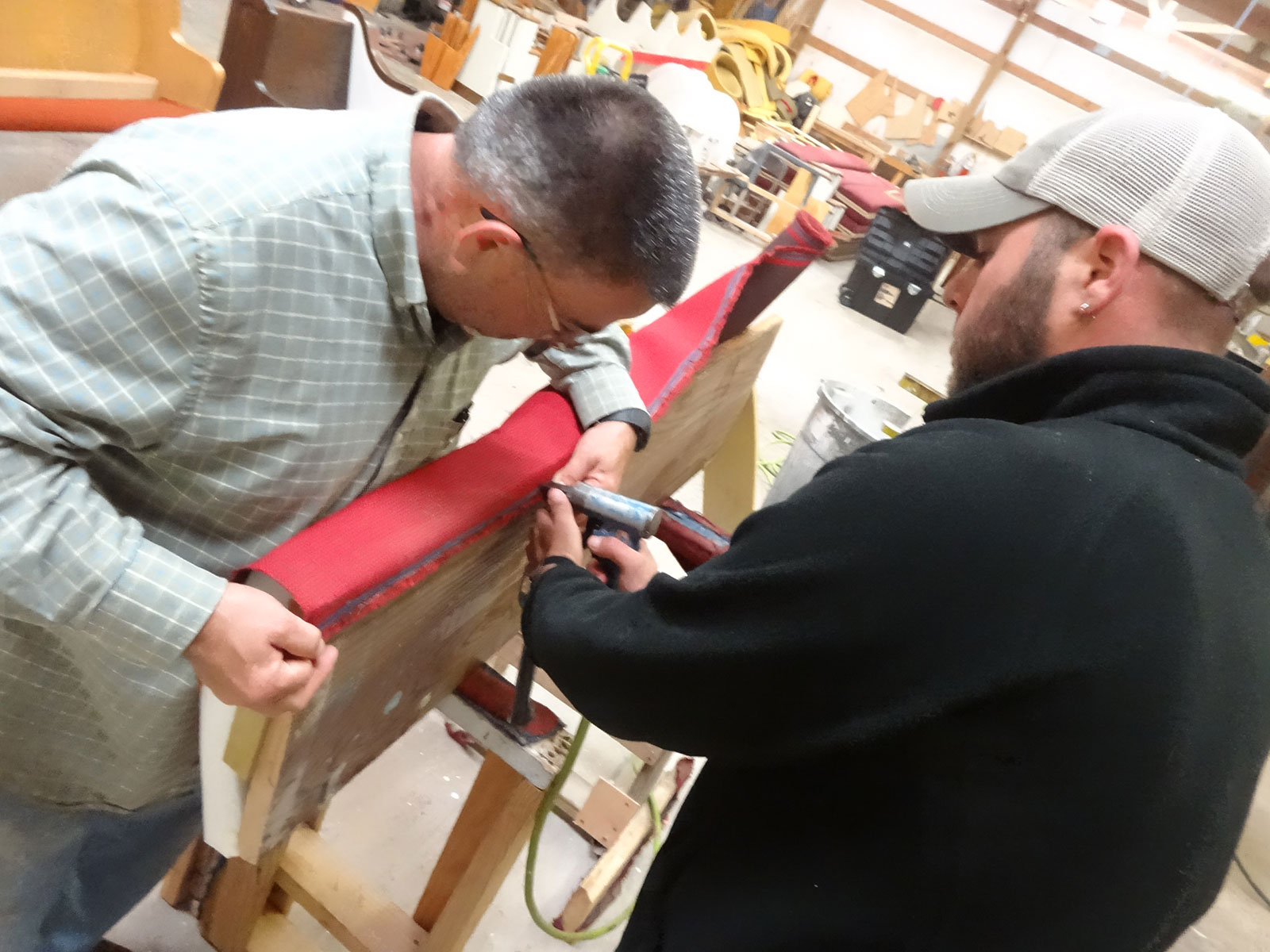 With McPhail Church Services, you don't have to lift a finger in the process. We will do all the heavy lifting for you and have your churches sanctuary remodeled in no time. When we are done with the process, it will look like your church was built the day before.
Churches In Kentucky
Did you know that there are over 5,000 churches in Kentucky? Data on this GPS location website shows that there are a total of 5011 GPS waypoints in the state of Kentucky.
This number includes some very large churches like Southeast Christian Church which is known as an evangelical megachurch located in Louisville, KY. As of 2019, Southeast Christian Church was declared the 4th largest church in all of the United States.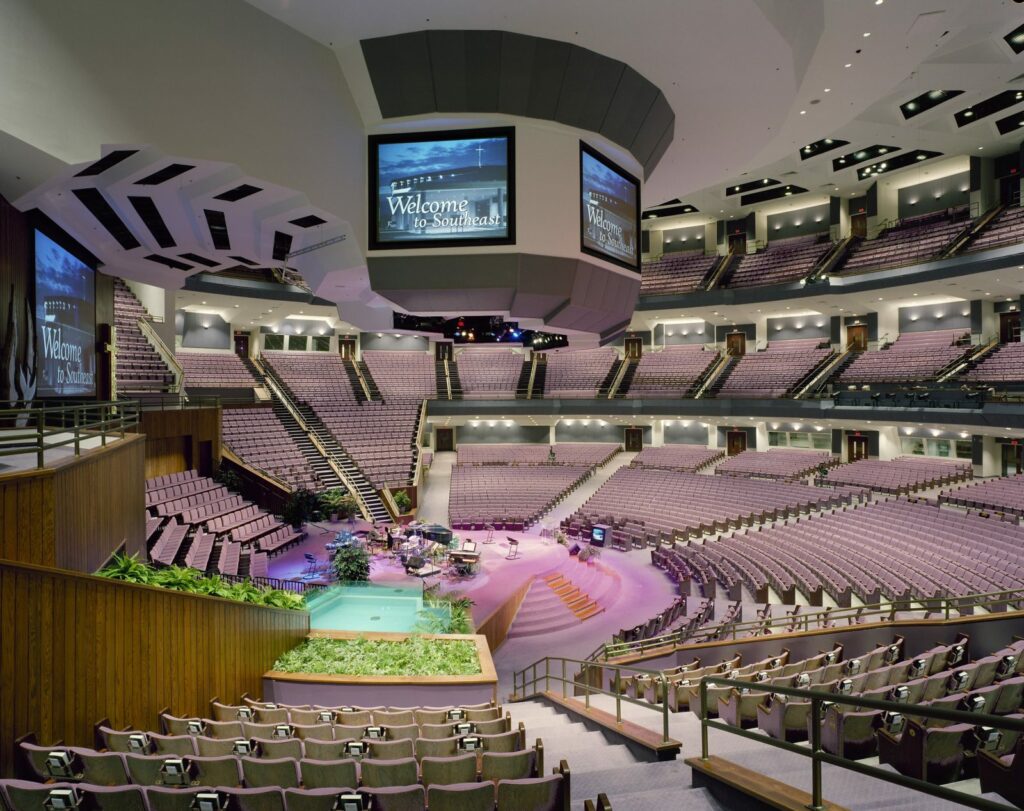 Don't worry, you don't have to have a church this large to work with us. We work with churches of all shapes and sizes and we are willing to meet your every specification in what you want your newly remodeled church to look like.
Contact McPhail Church Services Today
If you are located anywhere in Kentucky, contact us today for more information on how we can help you remodel your church. We will take care of all your needs when it comes to giving your sanctuary a new shine that it hasn't seen in years.
Fill out the contact form below and describe what kind of services you are looking for. We will be in contact with you very shortly afterwards!
Church Furniture Refinishing Kentucky